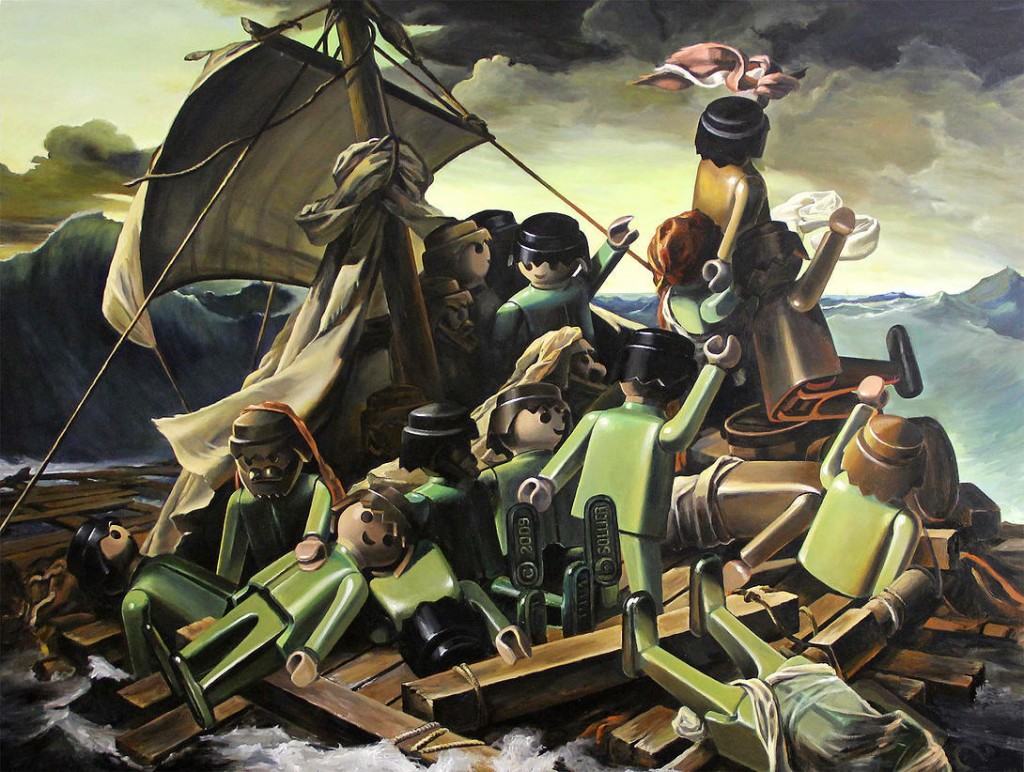 10 SEO Tools Every Web Developer Should Be Using
If making websites for over 15 years has taught me one thing – it is that although doing things manually is generally always best – a good tool can save a lot of time.
A well chosen SEO tool can speed up your work, give insight into a particular market, or reveal SEO problems that otherwise may not have been detected.
I have put together what I hope is a massively useful list of 10 of the best SEO tools for web developers, designers and search pros alike.
[accordion][accordion-item title="Google Webmaster Tools: Fetch as Googlebot" id=G-1 state=closed]
The Fetch as Googlebot tool is in my opinion the crown jewels of Google's Webmaster Tools offering.

The Fetch as Googlebot tool is in my opinion the crown jewels of Google's Webmaster Tools offering.
You can use it to find out exactly what code is returned to Google when their Googlebot crawler visits a given URL, and if you are happy – submit that URL to Google's index.
If you are having difficulties with pages being blocked, unusual formatting, 3/4/5xx errors, or any of an array of different problems with how your pages appear in Google – this tool should be your best friend.
Jump to: Google Webmaster Tools – https://www.google.com/webmasters/tools/
[/accordion-item]
[accordion-item title="Web Sniffer" id=G-2 state=closed]Web Sniffer
Web Sniffer is in some ways quite similar to Google's Fetch as Googlebot tool – just that it isn't from 'the horse's mouth' like Google's tool is.
However it has the added benefit that you don't have to verify the website in GWT to use it on a URL, and it has some extra features like being able to change which user-agent you are using.
If you want to quickly check the HTTP response header / status code a given URL is returning, along with the HTML/content being served.
Also if you ever want to view a website or short-URL without actually visiting it – perhaps you are worried it is spam, or are checking for viruses/malicious scripts – Web Sniffer is a great tool to check a URL live without actually having to visit it in your browser.
Another good alternative to Web Sniffer with slightly different features is Rex Swain's HTTP Viewer.
Jump to: Web Sniffer – http://web-sniffer.net/
[/accordion-item]
[accordion-item title="XENU's Link Sleuth" id=G-3 state=closed]
There are more advanced alternatives (Screaming Frog is the market leader), but if you are looking for a simple and reliable crawler to check for broken links, redirects and other site issues – Xenu is a great tool.
If you are putting a new site live, testing a dev site for problems, or generally just want to find problems with your site – run a Xenu crawl – and you can spot where the issues are arising.
Jump to: Xenu's Link Sleuth http://xenus-link-sleuth.en.softonic.com/
[/accordion-item]
[accordion-item title="Google's Structured Data Testing Tool" id=G-4 state=closed]
There is now a wide array of different structured data, microformats and rich snippets you can add to websites to change – amongst other things – how they appear in Google.
From recipe mark-up (formerly known as DESSERT — Document Encoding and Structuring Specification for Electronic Recipe Transfer) to the much abused review ratings stars and authorship profiles, there is a format suitable for most website niches and scenarios.
Using this tool you can test the use of standard structured data, and also sometimes usefully Facebook opengraph tags.
Jump to: Google Structured Data Testing Tool http://www.google.com/webmasters/tools/richsnippets
[/accordion-item]
[accordion-item title="Facebook Debugger" id=G-5 state=closed]
Everyone should be using Facebook open graph meta tags on their webpages now. Unless you live in a cave you will know that Facebook is hugely popular with youngsters and adults alike – so failing to make your site Facebook sharing friendly is a bit silly.
Use the tool to test for errors and missing tags, as well to force Facebook to re-index/refresh a particular URL's open-graph data cache.
Jump to: Facebook Debugger https://developers.facebook.com/tools/debug
[/accordion-item]
[accordion-item title="Onsite SEO Cheatsheet" id=G-6 state=closed]
Not quite a tool as such* (shhhh – if you don't say anything I won't) – but this onsite SEO cheat sheet could be very useful for web developers that want to make sure they have included all the necessary tags and elements required on an SEO friendly website.
Includes info on meta tags, sitemaps, robots.txt, content requirements and more.
Jump to: Onsite SEO Cheat Sheet http://www.cheatography.com/colinbancmedia/cheat-sheets/onsite-seo-cheatsheet/
[/accordion-item]
[accordion-item title="Ubbersuggest" id=G-7 state=closed]
There are a multitude of different keyword research tools out there. The industry standard is the Google AdWords tool – though most experienced search professionals will tell you to avoid this tool like the plague.
I am a big fan of Ubbersuggest – which takes the top suggestions from Google's autocomplete function – a priceless window into the most searched for keywords.
Jump to: Ubbersuggest http://ubersuggest.org/
[/accordion-item]
[accordion-item title="Google PageSpeed Tools" id=G-8 state=closed]
There are many great website speed testing tools – and to be fair Google's PageSpeed tool is far from the best. But if you aren't quite up to the level of knowing how to read the tea-leaves of Firebug and similar tools, this will be a good place to start for a lot of people.
The recommendations provided can be very technical – but do make sure to test everything before and after to make sure it actually helps speed up your website.
Jump to: Google PageSpeed Tools https://developers.google.com/speed/pagespeed/
[/accordion-item]
[accordion-item title="Meta Tag Preview Tool" id=G-9 state=closed]
Pretty old-school I know, but getting meta tags right still unfortunately seems to be beyond the skill-set of most developers.
This tool, or one of the many others like it, can help you see *roughly* what your meta tags will look like when they appear in Google.
Jump to: Stat Centric Google Results Preview Tool http://www.statcentric.com/analytics/tools/google-search-preview.aspx
[/accordion-item]
[accordion-item title="Copyscape" id=G-10 state=closed]
As any SEO will tell you, unique content is one of the most essential things for any website.
Copyscape searches for non-unique duplicated content on a URL.
Run your web pages through it to find out if anyone else has stolen your content – or as often seems to be the case with lazy developers – you have copied content off another page on your site, stolen or scraped someone else's content.
[/accordion-item]
[/accordion]